NEW Merino leggings, black with button grass print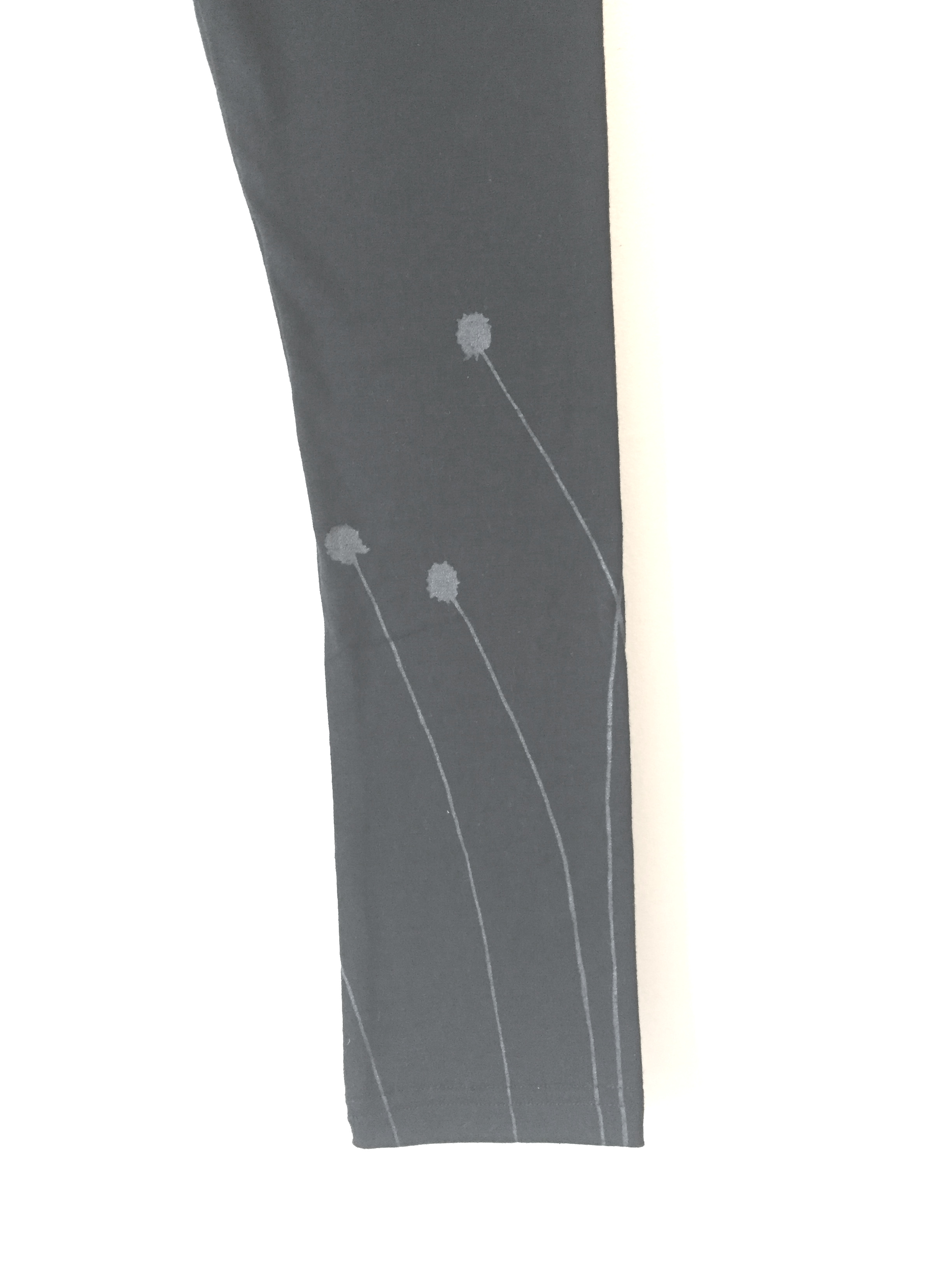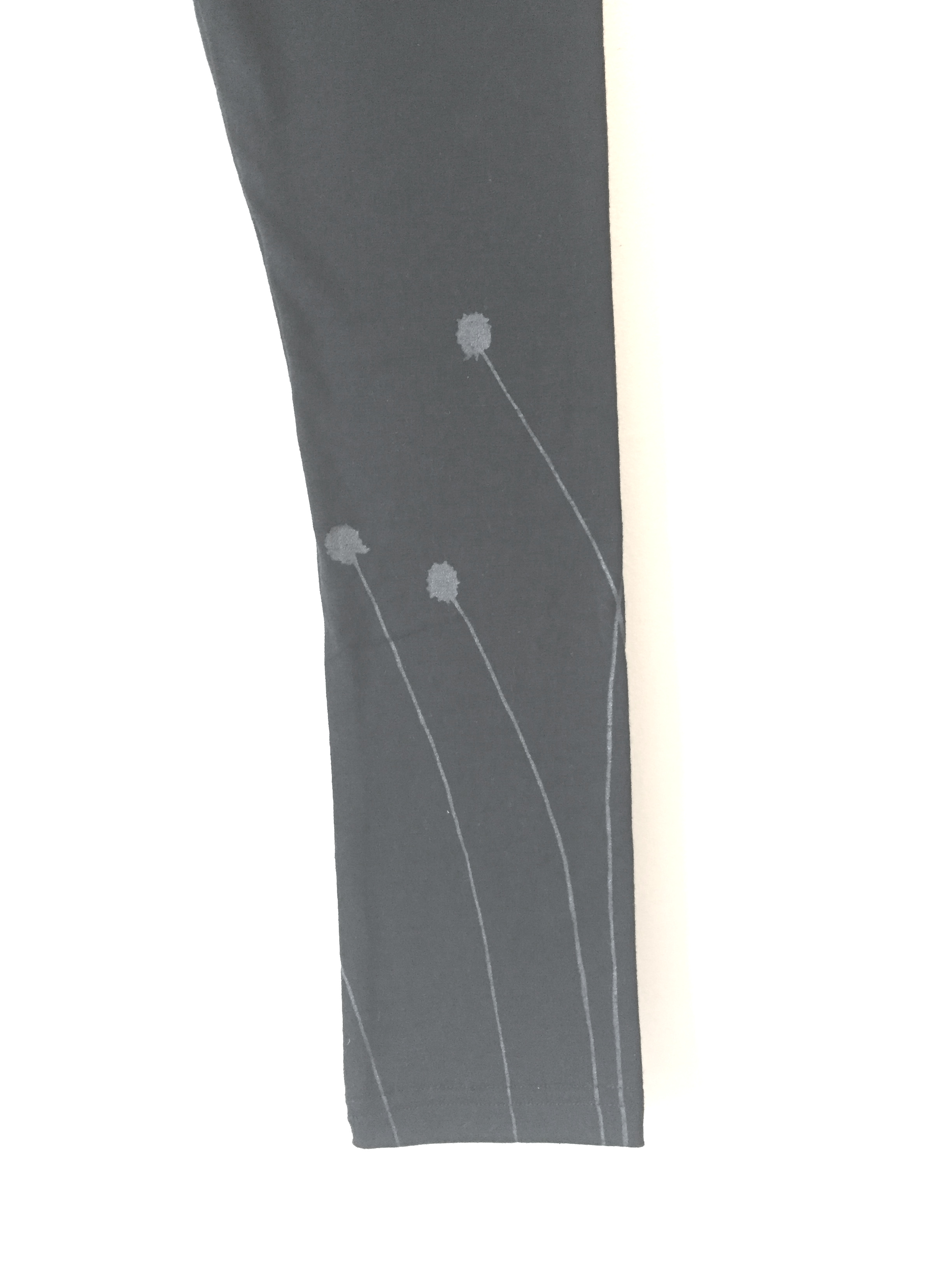 NEW Merino leggings, black with button grass print
Our classic staple, in an understated grey on black version, perfect for combining with your other wardrobe classics.
Mid grey button grass print up to knees - button grass moorlands are an iconic Tasmanian habitat, very familiar to bush walkers and nature lovers!.
These luxurious, handmade, hand-printed leggings so comfortable you might never take them off!
Elastic-free, mid waisted top makes for a smooth silhouette, perfect for layering under dresses, skirts and even pants, or sliding under the doona on cold nights.
Three leg lengths for the perfect fit: short, regular or tall.
Super comfortable – designed to give you freedom of movement.
Made from 230 GSMAustralian merino fibre, the merino/elastane fabric is knitted and dyed here in Australia to high environmental standards.
Pre-washed for a reliable fit.
Machine washable.
Fabric details
Fabric weight: 230 gsm
Australian-made fabric, Merino fibre sourced from Australia and NewZealand.
Certifications: OEKO-TEX 100, ISO 14001, Woolmark. Produced using Low Environmental Impact Process (LEIP). Sheep are not mulesed.